Reverend Ernest L. Reid, Jr., D. Min
Dr. Ernest L. Reid, Jr is a native of Suffolk, Virginia. Reverend Reid was educated in the Suffolk Public School System. He is a graduate of Christopher Newport University, Newport News, VA where he obtained a B. A. in Economics. Pastor Reid continued his education with graduate work at The Samuel Dewitt Proctor School of Theology Virginia Union University, earning a Master in Divinity. He is also a graduate of Union Presbyterian Seminary, earning a Master in Theology, with a concentration in Ethics. Pastor Reid has obtained an earned Doctor of Ministry Degree from The Samuel Dewitt School of Theology Virginia Union University. He has also done further course work at The Reading Hospital School of Health Sciences in its Clinical Pastoral Program.

In the course of his ministry, he has served on numerous boards and many organizations. Currently, he is the Board Chairman of Second Missionary Services, a Community Development Corporation of Second Missionary Baptist Church. Rev. Reid also serves on the Board of Directors for The Urban League of Greater Chattanooga. Pastor Reid believes that community and civic involvement are vital to making the world a better
place for all people.

Rev. Reid has previously pastored in the states of Virginia and Pennsylvania. He is currently the Senior Pastor of Second Missionary Baptist Church Incorporated, Chattanooga, TN. He is married to the former Ms. Sherelle Harris of Richmond, Virginia and they are the parents of two sons, Ernest III and Noah Zachery.
Lady Sherelle Harris Reid is a native of Richmond, Virginia and was educated in the Henrico County Public Schools. A distinguished woman in her own right, Lady Sherelle earned her Bachelor of Arts in History from Old Dominion University, Norfolk, Virginia. Additionally, she has a Master of Education from Carson-Newman University with an emphasis in Curriculum and Instruction. She is a certified teacher and licensed to teach History and Social Studies, grades 6-12, and Special Education, grades K-12. Currently, she serves as the Special Education Lead at East Lake Academy of Fine Arts.

Lady Sherelle accepted Jesus Christ as her personal Savior at her home church Quioccasin Baptist Church, Richmond Virginia. Her knack for the spiritual development of youth is evident in her ministry, as well as her professional life. She has served in various capacities within the church, working with youth, young adults, and women's ministry. She has been active in Jack and Jill of America, Inc, as well as other social and civic organizations. Ultimately, her passion lies in the spiritual and intellectual development of young people.

She is the devoted wife of the senior pastor of Second Missionary Baptist Church, Ernest L. Reid, Jr. In 2003, the couple wed and together they are the proud parents of two handsome boys, Ernest III and Noah Zachery. When she is not serving in ministry, Lady Sherelle spends her time actively pursuing her career and raising the couple's two boys.

It is her prayer, that the Lord continues to use her that His Kingdom might be glorified.
Rev. Richard Ervin, D. Min.
Tiffany Allen
Administrative Assistant
Mary Quarles
Church Secretary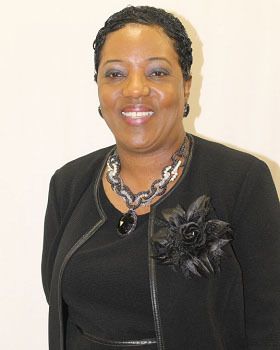 Paula Coleman
Music Coordinator
Belinda Hatcher (1st Asst.), Cynthia Jackson (Lead Clerk) and Angela Sims (2nd Asst.)
Church Clerks
Robert Watson, Jeffrey Holloway & Gregory Magruder
Building Maintenance
Want to speak with a leader?
Let us know who you'd like to speak with and we'll pass your message forward.